Welsh Karate Association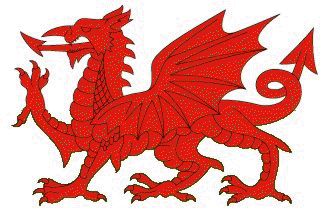 General Information



The humble beginning of the WKA was not even thought of in 1971, This is when Unel Wellington gained his 1st Dan Black Belt. All he wanted to do was compete, and compete against the best so he could be the best. At this time he was training under Ritchie Noblett at the Afan Lido, Port Talbot, not so much a technical club, but a fighters club where competing in all competitions was a must.

As time went on, Unel wanted learn more and to progress in the technical side for a more balanced view of the art. He left the Lido and started his own club in Swansea.

To gain more knowledge he joined Tatsuo Suzuki then the U.K.K.W. and under the guidance of Sensei Peter Suzuki, Sensei Meada and Sensei Sakagami to name a few, he started to learn the technical side as well still competing in major competitions.

After various splits and the break up of UKKW, Unel decided that he should stay in Wales, and set up his own association. His aim was and is, To develop and promote Karate in Wales.

In 1978, Led by Unel and a small group of loyal Karateka and a working constitution, the WKA was formed. Grown mainly from within, the membership of the Association has progressively increased to over six hundred members in Twelve regions throughout Wales and is still growing.

Funding of the Association is generated primarily through Licence fees, Courses and various fund raising activities. Students are covered with third party liability insurance through fees paid to the governing body the * Welsh Karate Federation. Instructors are advised to take up professional indemnity insurance again with the governing body and is a requirement for those pursuing Coaching Qualifications.

The affairs of the association are conducted by an Executive body within the association constitution guidelines and all positions are filled by volunteers. Technical matters concerning the Association are governed by a Technical Committee made up of ranking Karateka of Third Dan and above and is an invited position.

We do not let Politics or Internal Differences to get In the way of our goals. Over the last Thirty Years we have built our Association mainly from within, But because of our friendly attitude towards other styles and organizations many have now joined with Us.

The W.K.A. has become the only Multi Style Group in the Welsh Karate Governing Body as well as Karate, We have Instructors from Kick Boxing, Ju-Jitsu and Aikido, and will continue to have ALL styles teaching to give students a broader view of the Martial Arts. Ignorance is not bliss, We should all learn (the good parts) from each other.

The Welsh Karate Association, is a Member of the Welsh Karate Governing Body, Japan Karate Federation Wado Kai, British Karate Federation, European Karate Union, World Karate Federation (formally WUKO), We are also Associated with the Professional Karate Association (USA) and is recognised by The Governing Body, The Sport Council of Wales. The WKA has in the past been a member of the World Karate Confederation, who also run competitions.

(The Welsh Karate Association is one of the founder members of the Welsh Karate Federation)

* (Official Title of the Welsh Karate Federation is Now - The Welsh Karate Governing Body)

Sensei Wellington is one of the few instructors in the U.K. who has actually trained and competed in Japan and has the honour to have trained under the founder of "Wado-Ryu" Hironori Ohtsuka, Sensei Wellington has also received a personal accolade from the "Ohio State Senate" USA and is the only Welshman since 1975 to be selected to the British Squad.


Click

"History of Wado" - Hironori Ohtsuka

Plans and Aims of
TheWelsh Karate Association

To produce champions of world class, We had to develop a Ten Year Plan to cover the Youth through to Senior Levels. The results being, We have produced both male and female World, European, National Champions in Kumite and Kata. 90% of the Welsh National Team are members of the WKA.

The WKA has assisted students to gain full time employment in Karate, get University Sponsorship and produced Coaches at NVQ Levels 1-3.

Our Next Five Year plan is to secure our Headquarters in Swansea, maintain our existing program to Commonwealth and Olympic Levels, Host International Tournaments and invite World Class Coaches.

To achieve our aims we need to employ part and full time coaches and a full time secretary to help the students reach their full potential through martial arts.
For the W.K.A. to achieve its aims it has been supporting Clubs from grass roots level
by developing a structure that enables them to manage their own Club affairs :-
By providing competent and recognised Technical Support.
Providing competent and recognised instruction for grading and technical courses,
both for beginners and advanced students.
Provide a recognised Licence for students. Also, Provide WKGB, BKF
and other group memberships for affiliated Clubs.
Provide adequate insurance cover for WKA events.
Arrange Tournaments (Open and Closed)

W.K.A National
W.K.A Traditional Open
Welsh Open Freestyle Championship.

The W.K.A is committed to send Seniors and Juniors to Europe, minimum three times a year.

European and World Championships.
B.K.F Championships.
Providing Qualified Officials for Tournaments.
Arrange for visiting Instructors
Arrange for visiting Clubs and Countries to the W.K.A.
Provide Squad training facilities.
Assisting development of existing Clubs and the opening of new Clubs.
Provide publicity and advertising for the W.K.A and its Clubs.
Provide sound administration for all aspects of the W.K.A operations.

The Chief Instructor Has Made Provision To Award Students Winning Major Titles As Follows,
EUROPEAN CHAMPIONSHIP
GOLD
Free Training at WKA HQ
Free WKA Squad Training
Free Tournament Entry
Free Gi
Free Travelling Expenses To Tournaments In Britain
£500 Cash
SILVER
As Above plus £200
BRONZE
As Above plus £100
BRITISH & WELSH CHAMPIONSHIPS
GOLD
Free Entry to WKA Tournaments
Free Squad Training
* * * *
(Click Link)

Officials of the WKA

CHAIRMAN
The chairman will co-ordinate the administration side of the Association, liaising with President and the Chief Instructor, Technical Committee, Club Instructors, Secretary and other officers to ensure an efficient organisation and good communication within the association at all times. He/She will also be involved in the recruiting and assistance of the setting up of new clubs and gaining sponsorship, approved by the Chief Instructor.

SECRETARY
The Secretary will under the instruction of the chairman, Chief Instructor and Technical Committee, inform all club instructors of any relevant information they require for themselves or their students. Any clubs wishing to distribute information may do so via the secretary. The secretary will sit in on all meetings for the purpose of taking minutes, approved by the Chief Instructor.

TREASURER
It is the duty of the treasurer to keep detailed and accurate accounts of all monies fund raise by the WKA and to ensure these monies are available when required.

SQUAD MANAGERS & COACHES
The Squad Manager and Coaches will hold frequent Squad training sessions to monitor the progress of students and select for competitions, pre-arranged with the Chief Instructor. It is the Squad managers duty to ensure a Dojo for the training is booked, and that any travel arrangements have been made and that clubs have been notified of them. The squad managers and coaches decision on selection will be Final and discussions will not be entered into. Any Instructor who disagrees with their decision should go through the procedure of writing to the Technical Committee.

OTHER OFFICIALS
Officials within the WKA should carry out their duties as instructed by the Chief Instructor and the President.

CLUB INSTRUCTORS
It is the duty of All Club Instructors to run their Club within the framework and guidelines of the WKA






If You Have Any Query, Contact The Association or the Chief Instructor by E-Mail or Phone.
This Web Site has been prepared to promote the Martial Arts, the Students and Events
or Competition by ANY Style.