Japanese Course's
BUDO COURSE 08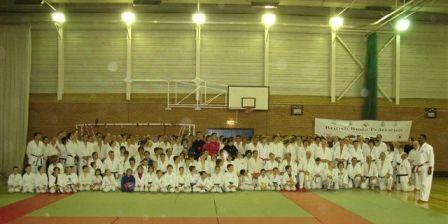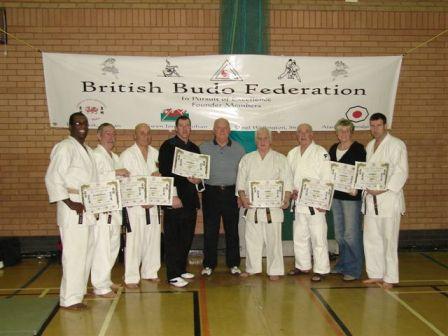 November 07
First Visit To U.K.
Masahiro Yanagawa 8th Dan
Focusing training to maximize the bodyís potential
At the Dolphin Hotel, Swansea. Wednesday November 14th. 6pm to 10pm £30
Contact 01792 645 940 - 0781 391 8576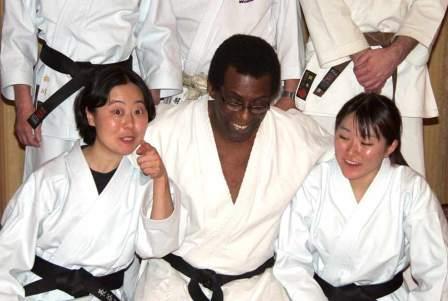 Look at the Camera Stephen
Chief Instructor Stephen Wellington with Assistant Instructors that accompanied Sensei Yanagawa
More Info from Course
http://www.karatewales.co.uk/budokaratrecourse141107.htm


September 07
Sensei Nukina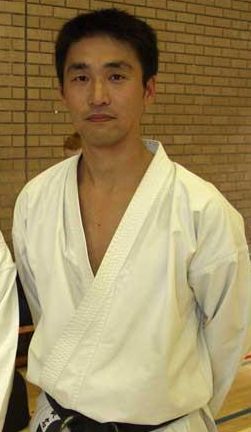 September 9th the Welsh Karate Association hosted a Budo Karate Course, led by Sensei Nukina Nobuyuki
(from Romania Wado-kai) and sensei Sakagami
This was an Open Course to all interested in Karate, It was different because basicís or grading techniques
were not the issue, but trying to master "Tanden" which means to generate inner energy (Ki) of the person.
Many said it was the best course they have been on because of the subject they were taught is rarely shown.
Time Out, Unel with Petros, one of the visiting instructors
from North Wales

Students from various visiting clubs

Chief Instructor of WKA Stephen Wellington
With Sensei Sakagami, Sensei Nikina




Click to Enlarge
Peter Jones BKA, Allen Jones & Students, Anthony Myhill & Suzanne Thomas, Nikina & Unel
Click This Link Below for More Info and Photo's of the Course
http://www.karatewales.co.uk/events.htm

March 2004
The Welsh Karate Association in partnership with
K. Sakagami 8th Dan presents from Japan
WADOKAI GRAND MASTERS

M. HASHIARA 8th Dan & M. MAEDA 7th Dan

Sensei's - Sakagami, Hashiara, Maeda
Peter May, Unel Wellington.






Click on Photo's to Enlarge

Relaxing at "Opium Den" Restaurant




Jay Smith 1st Kyu & Dave Porter 2nd Dan with Suzuki Hanshi
(Summer Course August 07)

Visit to Japan Sept 05