Welcome To The
Welsh Karate Association
The Strongest and Largest Karate Association In Wales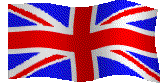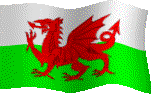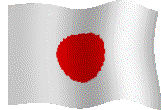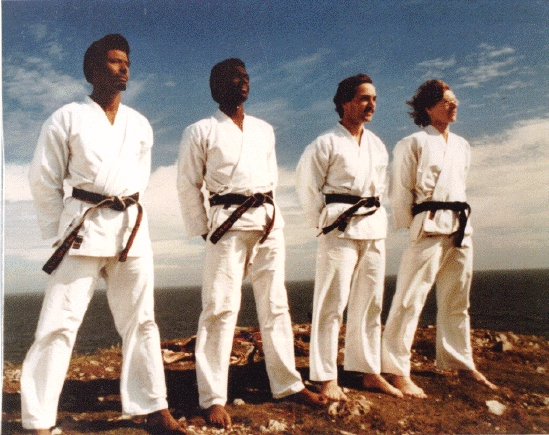 Founder Members of The WELSH KARATE ASSOCIATION (1978)

From Left to Right - Unel Wellington, Stephen Wellington Tony Myhill, Tim Evans, Allen Jones
Dojo Address
WKA HQ
1 Bethesda St
Off Prince of Wales Rd
Swansea
West Glamorgan
SA1 2EU
U.K.
(+44) 01792 645 940


Welsh Karate Association Headquarters



wkahq@hotmail.co.uk - Please Note New Email Address
Head of Association Chief Instructor
Unel Wellington 7th Dan Stephen Wellington 6th Dan


unelwellington@hotmail.com olivevilla@sky.com

Click Box For Next Page.
There may be a Slight Delay when Button is Pressed


What is Su Ha Ri, Find out about Maxims, Commands and more.

Please Sign The GuestBook.


View My Guestbook Sign My Guestbook


webhosting
Old Counter 22,040

K SAKAGAMI 8th Dan, M HASHIARA 8th Dan, Sensei's - Sagagami, S Wellington, Nukina
M. MAEDA 7th Dan, Unel WELLINGTON 7th Dan Chief Instructor of the W.K.A Stephen Wellington 6th Dan
(More Pics on "Japanese Course" Button)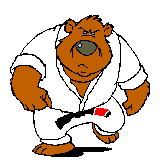 Does this remind you of a certain "Sensei" in a Bad Mood.....

https://www.angelfire.com/ab6/wkahq
(There may be a problem updating Tripod Sites in Future, Try this Link)

Chief Instructor of the W.K.A.
Stephen Wellington 6th Dan
On recommendation by the Technical Committee of the Welsh Karate Association
and with the endorsement of former Chief Instructor Unel Wellington, (Sept 2007)
Stephen Wellington is the New Chief Instructor of the Association.
Also in 2007, Stephen was awarded 6th Dan by the Welsh Governing Body for Karate.

Unel Wellington 7th Dan
Has stepped down as Chief Instructor of the Welsh Karate Association to promote Karate Nationwide.

After a Trip to Japan (Sept 05) with Sensei K Sakagami and meeting officials from their Governing Body,
He was offered to be the Official Representative in Wales for The Japan Karate Association (JKA) - He accepted
In conjunction with K Sakagami, he is to promote courses in the United Kingdom with various Japanese Instructors,
These courses are Open to All Styles. For more Info Contact Unel on 0781 391 8576
(See Japanese Course Link)



11/h10